A PIANO EVENING WITH CARMEN STEFANESCU
THIS PROGRAMME IS SUPPORTED BY THE NEUSTART KULTUR CLASSICALMUSIC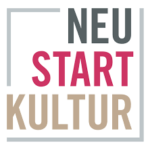 Folk music has contributed strongly to the forging of local, regional and national identities over the past centuries. In music that we still like to hear and play today, we recognise dances, marches and songs that tell us about historical everyday life and legends. The concert evening becomes a journey through both nearby and remote corners of Europe:
Songs and dances from Scandinavia, Spain, France, England, the Czech Republic, Catalonia, England, Turkey, Romania and Germany – the diversity and tonal beauty of this folk music has inspired composers of all eras to create music that we usually attribute as classical.
Peppered with lyrical and prose texts and narrations, performed by Ralf Spengler, the artist Carmen Stefanescu lures her audience into the world of European folklore and reveals her connection with classical music. Be it with joie de vivre or melancholy, be it Bachian contemplation or tonal art rooted in Romanian folklore – Carmen Stefanescu condenses challenging playing technique, melodic and contextual interpretation, as well as a deep understanding of figures, shapes and colours to create her very own style.