The project Kaleidoscope of Life brings together the highlights of piano literature from 1866 to 1963 and musical encounters from the life of Carmen Stefanescu.
Her interpretations of the music of Claude Debussy, Francis Poulenc, Enrique Granados, Ferruccio Busoni, Alexander Scriabin and Paul Constantinescu express her pianistic versatility and elegant virtuosity. Be it joie de vivre or melancholy, be it Bachian contemplation or tonal art rooted in Romanian folklore – Carmen Stefanescu condenses challenging playing technique, melodic and contextual interpretation, as well as a deep understanding of figures, shapes and colours to create her very own style.
The result truly deserves the title Kaleidoscope of Life and points to the colourful, multi-faceted nature of her programme, which nevertheless forms a perfect whole. Carmen Stefanescu turns all this into an audible and tangible experience. Classical music that touches and moves. A woman who tells her story with music.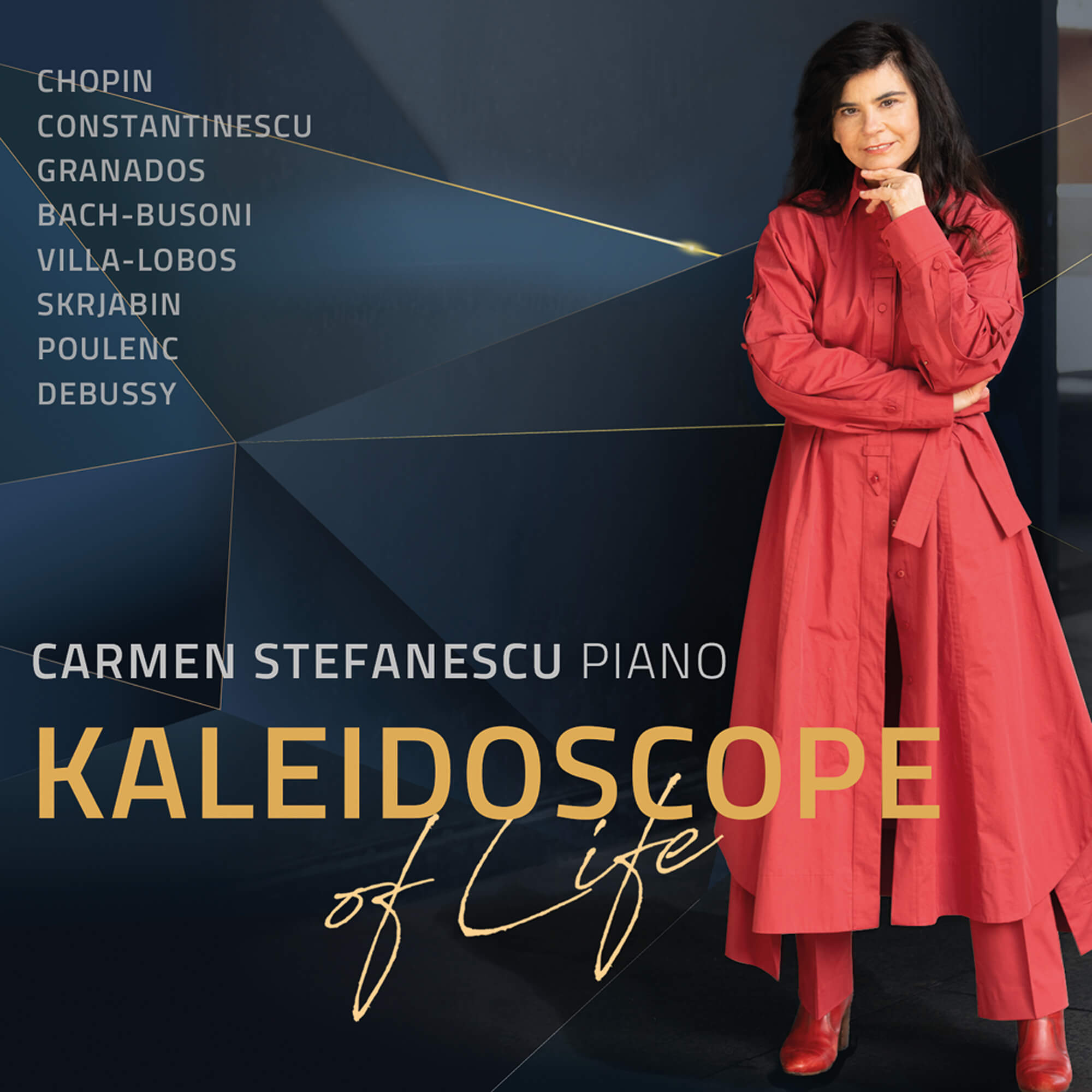 CD / 2021
Carmen Stefanescu
» Kaleidoscope of life «
My life story cast in music: that's how you could describe the idea behind this CD. It starts with Chopin's 2nd Piano Concerto, played as a version for piano and string quintet. Recorded with friends from my Leipzig time and from my student days, they came from Sicily, from Norway, from Duisburg, Barcelona and Münster. And it ends with Debussy, my greatest musical love!